Certified Storage Tank Inspections
Certified Storage Tank Inspection Company
Inserve Mechanical provides full-service Underground Storage Tank (UST) and Aboveground Storage Tank (AST) inspection services, including non-destructive testing (NDT).
Above ground storage tanks have grown in popularity as a replacement for underground storage tanks due to the ease in locating and repairing leaks and other issues. The successful use of these tanks is dependent on proper design, installation, inspection, integrity testing and maintenance. Our personnel have certifications from both the American Petroleum Institute and Steel Tank Institute for in-service inspections and operation of these tanks, including: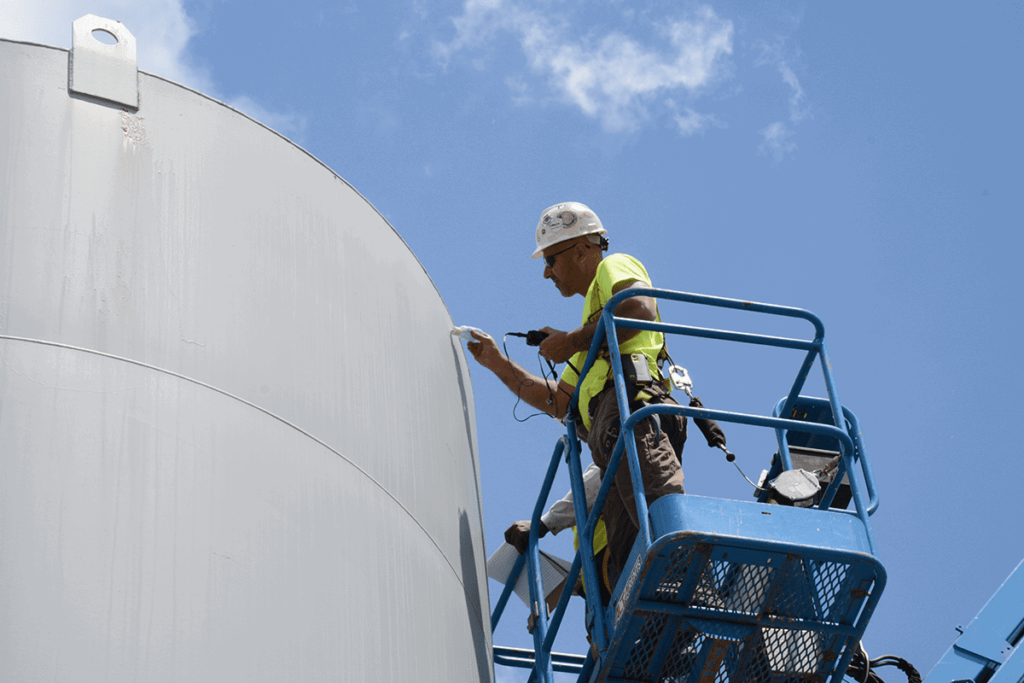 This combination of expertise and nationally recognized certifications allow us to provide services for all types of projects – from a single fuel station tank to field-built tank farms.
Inserve Mechanical has performed hundreds of storage tank inspection projects throughout the United States. Our tank inspection services include:
Level II ASNT SNT-TC-1A NDE Inspections
Magnetic Flux Leakage (MFL/MFE)
Ultrasonic Testing (UT): Floor Plate UT, Shell Plate UT, Roof Plate UT, through coating UT
Visual Testing (VT)
Magnetic Particle Testing (MT)
Penetrant Testing (PT)
Vacuum Box Examination (VB)
Dry Film Coating Inspection